Project: Renewable Heating Installation – Biomass Log Burning Boiler.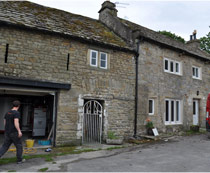 Clients: Mick and Rachel Thomas
Location: Hole House, Claughton
Date: May to June 2012
Following a site survey, it was decided that the biomass log burning boiler would provide the best renewable heating solution for our clients.
Plumbing and Heating: Drain down and disconnected the old oil AGA and oil boiler. The water was capped off. Removed pipework on the heating and lift boards. Removed existing copper cylinder. Designed new pipe runs. Run new pipes for cold water to bathroom and mains pipes, fit new radiators, valves and connect to pipework. Run cables from the house to the barn.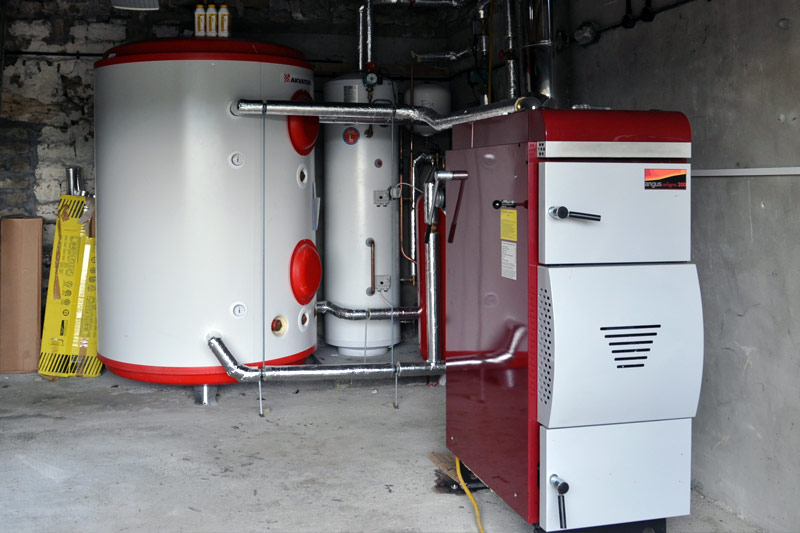 Biomass Log Burning Boiler and plant: Following the survey, the log burning boiler and necessary plant was installed in the garage. The floor was leveled in the garage and the boiler put in position. Point the stonework on the soil stack. Fit cylinder and boiler into place. Fit flue to the boiler and breakthrough the roof. Install pipe work to boiler and lag pipes. Replace lead slate in the roof. Install pipe work to boiler dump store and cylinder. Fit hopper head and finish pipe work in boiler room for heating and hot water.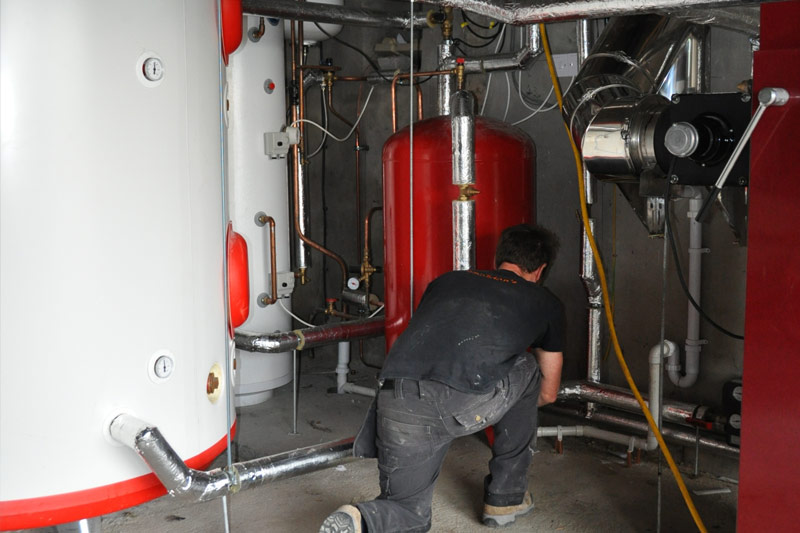 House Bathroom Renovation: Renovation of house bathroom including building joinery and plumbing work. Knock out old soil stack and replace with new, re-stone and point. Build stud work to back wall of bathroom, remove old plaster off walls, plasterboard walls and re-plaster. 1st fix and 2nd fix bathroom, build and install bathroom units.
En-suite Bathroom Renovation: Run hot and cold pipe to en-suite bathroom. 1st and 2nd fix bathroom.
Snug / Dining room: Install new radiator. Drain heating system alter pipe work hand and connect new radiator.
Utility Room and Kitchen: Knock off and re-bond utility room wall. Chase radiator pipes into the kitchen wall and re-plaster.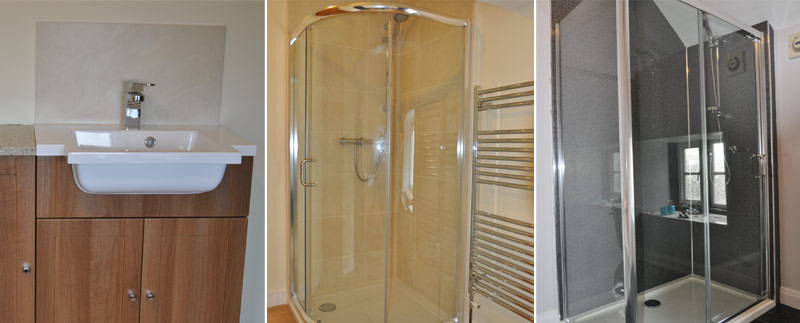 Testimonial
We needed to replace an old, inefficient and expensive to run oil system in a farmhouse that could be very cold but stayed warm once it had some heat put into it. Mains gas was not an option and so we contacted Wheildon's, plumbers we have used and trusted for many years, to look at the situation and give us some advice. Living on a farm there is always some fallen wood around but there are also other family members who want some for their fires. We wanted to make use of this but are aware that we may also have to buy some in to supplement our own supply.

Wheildon's assessed the situation and after considering ground source heating against a wood log boiler they recommended the latter and researched the best one for our situation.

Wheildon's planned where to site the boiler and tanks and the installation itself went smoothly. The two heating engineers installing the system were very professional, polite and trustworthy. They worked hard with the project, which looks to us very complicated, taking care that all insulation within the system was up to standard and they were prepared to adapt and modify their plans if necessary. At the beginning we were anxious this system was the right one as it was a size-able investment, however with Wheildon's workmanship and the running of the boiler so far we feel this has been the right choice.

Mike and Rachel Thomas, Hole House, Claughton.