The electrical division has evolved over the past 12 months to support the growing needs of our business. We have carried out a number of exciting projects in the renewable heating market, involving Ground Source and Biomass Heating Systems. The design of the electrical controls has proved vital to the success of the installation, it is a specialist skill, one that we now offer in-house. No need to wait for another company!

Other services include:
Lighting and power design
3 phase installations
Inspection and Testing
Commercial Heating Systems with weather compensation
Renewable Heating Systems – Biomass Boilers, Ground Source Heating, Air source and Underfloor heating.
Projects recently finished.
Over the past 12 months we have successfully tendered for the design and installation of Biomass Heating Systems in businesses, either Working Farms, Ice Cream Parlours, Churches or Private Halls.
---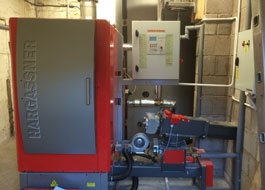 Commercial Biomass Systems Installed at:
Wallings Ice Cream at Cockerham
Claughton Hall at Garstang
Tatham Church
Lowgill Church – Lowgill
Robinsons – Slaidburn – Farm
Wellbank – Ireby Farm, Ireby – Farm
---
Domestic Biomass Installations currently underway:
Commercial Boiler Installations Installed at:
Windermere Centre – Windermere – commercial Gas Boilers
Malham Tarn Field Centre – Commercial Oil Boilers
Field Studies Council – Commercial Gas Boilers
If you are interested in finding out more about landlord safety certificates, you can call us on 015242 62330 or use one of the option below.