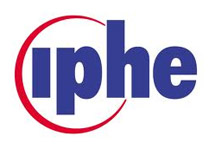 The Chartered Institute of Plumbing and Heating Engineering (CIPHE) is the professional body for the UK plumbing and heating industry. CIPHE provides a code of professional standards that companies voluntarily commit themselves to, ensuring that the general public can be confident that they will be employing a company that has the necessary skills and commitment to high standards.
Wheildon's team of plumbers follow the CIPHE's code of standards and as such follows the requirements that are set by the Institute. We aim to perform professionally, competently and responsibly whilst also safeguarding the environment and public health and safety. Wheildon's also complies and abides by the relevant laws, regulations, standards and codes. Out team are continuously broadening and improving our skills and knowledge.
For more imformation, see CIPHE.org.uk.