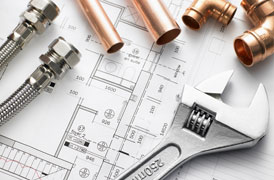 So far we have had a busy 2013, here is a quick look into what Wheildons has been doing in January and early February.
January
Private House on Robin Lane, High Bentham.
We have been privileged to work for this client on a number of projects during this house renovation. Since 2010, Wheildons have installed new gas central heating, including, gas boiler, radiators, pipe work throughout the house, internal and external building work to renovate internal rooms and a cellar renovation, supply and install a new bathroom complete with tiling, tiling to the kitchen floor, advice and support on the creation of an outside office/workstore, and lastly in 2012 a complete attic bedroom renovation involving a new internal wall, new floorboards and the installation of a beautiful cabrio window.
February
Foyle Food Group, Melton Mowbray.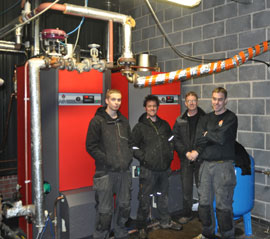 This week finds Wheildons back in Melton Mowbray at the Foyle plant. Wheildons will be installing two more ACV units & plant, carrying out pipework alterations to reduce flow rates around the abattoir thus completing phase two of the project. The aim of this project is to increase the continuous hot water flow rate in order to see the de-commision of the existing steam plant. Wheildons carried out phase one at the end of last year to remove part of the steam plant. Whilst the use of steam is a popular and effective method to guarantee sterilization it creates unpleasant working conditions and is not conducive to reducing long term running costs. This is a challenging and exciting project, we have experienced challenges in guaranteeing continuous flow, shipping water storage tanks from Ireland and most importantly carrying out essential plant upgrades whilst keeping the site going and down time to a minimum. At Wheildons we like a challenge and we will not give in. The third and hopefully final phase will be completed in March 2013. More information about the work we are undertaking can be found in our Foyle Food Group Project Box.