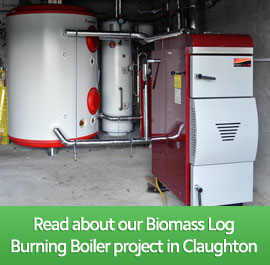 If you are looking to save money on your heating bills then a biomass log burning boiler system can help reduce your yearly fuel bills. By using a wood-fuelled boiler you could save on average up to £600 a year compared to electric heating.
A biomass log burner burns organic materials, such as wooden logs or pellets. The heat generating by burning the logs or pellets is then stored to be used to provide central heating and hot water to your home or business. Biomass boilers are very efficient, both in the burning process as well as the heating systems. With the modern technology used, a typical biomass log burning boiler can achieve over 90% efficiency which is vastly more than a conventional boiler.
Unlike oil and gas, wood is a renewable source and very easy to get hold of. Although the cost of wood can vary, it still remains significantly cheaper than other heating options. We have noticed that biomass heating systems have been very popular with farmers who often have a steady supply of wood or are able to use their land to harvest their own fuel.
A biomass log burning system is also a carbon neutral form of heating. As the wood is burnt, the carbon dioxide it released into the atmosphere is the same amount as would be released if it was left to decompose. This creates a closed carbon cycle.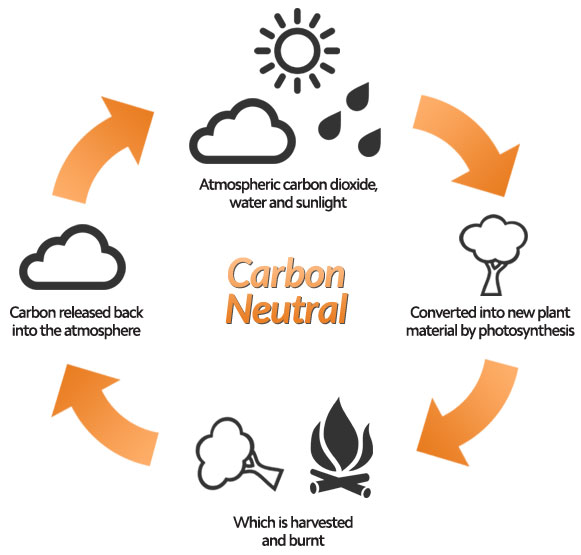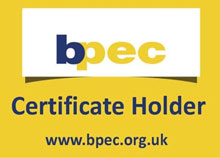 Wheildons are Bpec approved to install biomass log burning boilers. The BPEC biomass certificate is industry recognised under the Micro-Generation Scheme (MCS) and means we can advise our customers on the most appropriate woody biomass system for their property.
Our MCS certification ensures our clients that our workmen are professional and our installations are to a high standard.
If you are wanting more information, have a look at our Biomass Log Burning Heating Systems page or Contact Us for more details.