Wheildons recently passed the MCS assessment to gain MCS Accreditation. We have now also joined REAL, the Renewable Energy Assurance Limited Scheme. Everyone at Wheildons is very proud to be part of these two certification schemes.
Who are MCS and REAL?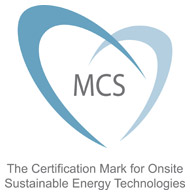 MCS, or the Microgeneration Certification Scheme, means that Wheildons is certified to install products, recommended by the MCS, that produces electricity and heat from renewable sources. The scheme is in place to help the UK meet it's EU target for 20% of energy from renewable sources by 2020.
The MCS is an internationally recognised quality assurance scheme that shows that Wheildons is committed to meeting rigorous and testing standards whilst installing products to the highest quality every time.
More information on MCS: MCS – The Microgeneration Certification Scheme.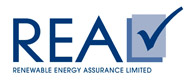 The aim of the REAL Assurance Scheme is to guarentee a high quality experience for consumers wishing to buy or lease small-scale energy generation systems for their homes. By being part of the scheme, Wheildons shows that we abide by their high standards set out in their Consumer Code.
Small-scale heat and power systems are a great way for you to generate energy in your home from renewable sources such as solar, wind and water. Technologies for doing this include photovoltaic solar panels, small-scale wind and hydro electricity generating units, ground or air source heat pumps, solar water heating panels, boilers or CHP units fuelled by wood chips or pellets.
More information on REAL: REAL Assurance Scheme
What does this mean for you?
With Wheildons being approved members of both MCS and Real, you, our customers, can be assured that the service and installation you receive from us will be to the highest standards and quality. Renewable energy can be the cost effective way to ensure that over the years you can lower your heating and energy bills. Our certifications will also give you piece of mind that you are getting the best service from Wheildons.