Wheildons Office.
Project Undertaken: Commercial Offices: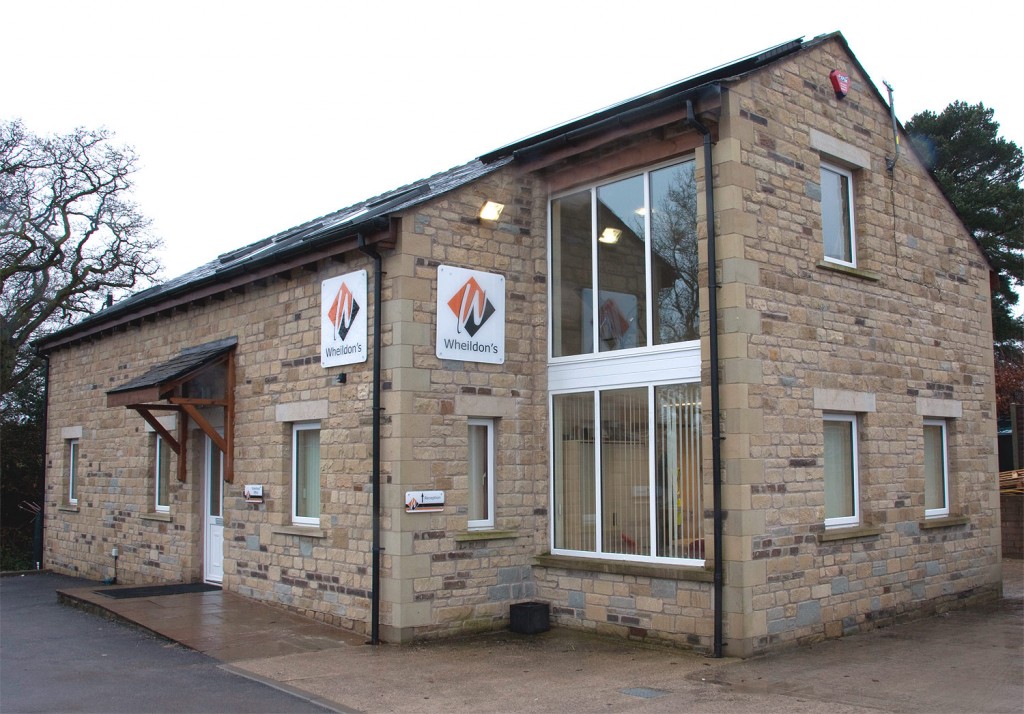 The Challenge: To cut business running costs and provide a working example of our workmanship, comprising of:
Bore Hole Groundsource Heat pump,.
Under floor heating, .
Solar Panels for Hot Water
Plumbing and installation of shower room & disabled toilet facilities
Vaillant Ground Source Heat Pump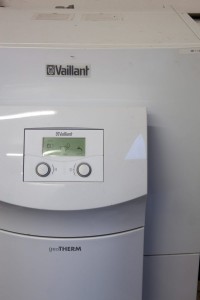 For better efficiency and heat gain we decided to install the heat pump using the bore hole technique.   This involved drilling two bore holes 95M into the ground.  The ground source loops were then installed into these bore holes and filled with brine fluid.  The heat is extracted from the ground into these loops and passed through a flat plate heat exchanger in the heat pump which then converts the heat and supplies it to our heating system.  Whilst the heat pump does require Electricity to assist it the heat from the ground is free.  The heat pump provides us with all our heating needs and assists the Solar Panels if required to generate hot water in the winter months only.
Vaillant Evacuated Tube Solar Panels
In the Summer months we rely purely on our Solar Panels for hot water as our heat pump is turned off.  Solar panels absorb free heat from the sun which then warms the water stored in our Solar Cylinder.  Solar Panels gain heat in all weather conditions but do obviously gain the most on hot sunny days.  In the time we have been re-located to our new office space our Solar Panels have provided all our hot water needs in the summer months.  Not only has this cut our Carbon foot print it has saved on our business running costs.
Under floor Heating
We decided to install Under floor heating as it works best with the heat source pump.  Under floor heating and the ground source pump both operate in tandem as they operate at lower temperatures.  In order for them to work the most efficiently and effectively they should be left on constantly (especially in the winter months) in order to maintain a constant and ambient heat.
Rain Water Harvesting System
A Rain water harvesting system catches rain water from the roof and gutters and stores it in an underground tank.  The water from this tank can then be used to flush toilets and used for outside taps.  As rainwater is free you could potentially save 50% of your mains water usage.  Whilst we have not currently installed the underground tank for recycling the water the mechanism for catching the water is currently in place.  We have however installed a number of successful Rain Water harvesting systems for existing clients.
In order to further reduce our running costs we opted to install a septic tank rather then connecting to mains sewerage.  Whilst there is a cost implication to have the tank emptied it stills remains cheaper then connecting to the mains.