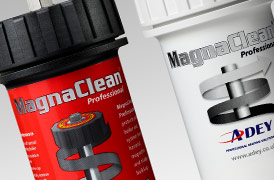 Wheildons is able to supply and install MagnaClean, but what is it?
MagnaClean Professional is a proven technology to provide protection for your central heating system. It can be used in both new and old systems and has been setting an industry standard for plumbing and heating engineers.
If your central heating system has a build up of iron oxide and non-magnetic deposits then it will result in a substantial loss in efficiency and cause fuel wastage. This results in higher than average running and maintenance costs.
The MagnaClean Professional system is a proven, highly efficient magnetic and non-magnetic filter that is designed to work with all central heating systems to remove virtually 100% of debris. It offers immediate results and system protection, whilst able to cut the heating energy bills by up to 6% a year. It will also help to reduce your carbon emissions.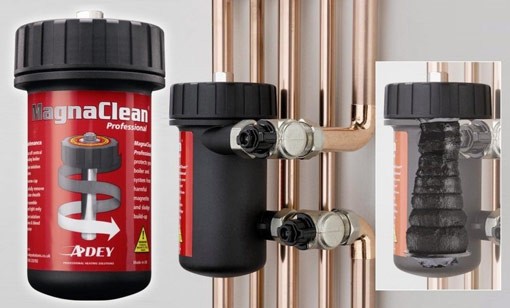 With more than a million MagnaClean filters installed throughout the United Kingdom, you can rely on this filter with a two year guarantee. Wheildons is able to supply and install the MagnaClean filter, we are able to do this quickly and cleanly meaning minimal disruption to your or your home.
If you are interested in finding out more, then please get in contact with us by calling 015242 62330, by Requesting a Callback or via the contact form on our Contact Us page.