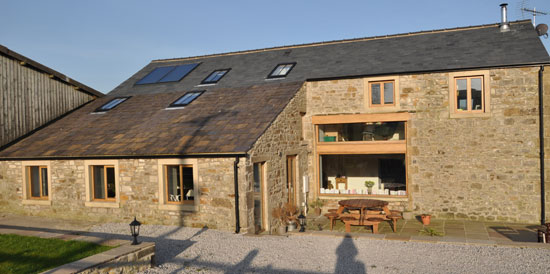 Wheildon's installed the plumbing and heating for this private client undertaking their first barn conversion. During this project, Wheildons were commissioned to install an oil fired central heating system, underfloor heating to two floors, solar panels and a solar cylinder for hot water with associated plant and pipe work, plumbing for first and second fix for a family bathroom, two en-suite shower rooms, downstairs shower-room, kitchen and utility room.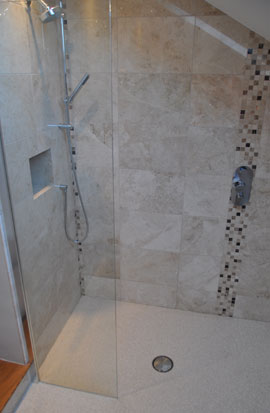 As with any barn conversion there are challenges, in this case our challenge was to future proof the conversion yet keep it cost effective. The location of the barn ruled out mains gas. The options available were the installation of a heat pump for either ground or air source, LPG or Oil fired central heating.
At the time, ground source heating was a relatively new and expensive technology to install. The choice to install the horizontal coil or vertical bore hole method was simply not an option at this time. However, Wheildon's wanted the installation to be future proofed should the client decide to install this technology at a later date.
The decision to install an air source heat pump was over ruled because of the low electricity supply at the barn and the cost to install an additional transformer to increase supply proved very expensive.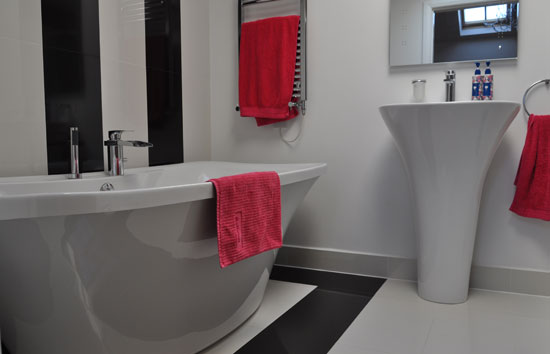 The decision was made to install oil fired central heating, underfloor heating, solar (hot water) panels and a Solar Cylinder. This ensured that during the summer months the solar panels would supply enough hot water for the property and the oil boiler and underfloor heating could be turned off, thus reducing running costs. Electric heated towel rails were installed by the electrician in the bathrooms to ensure towels were always dry and bathrooms were warm during the cooler summer months.
This has been an exciting yet challenging project and not without its difficulties. One of the biggest challenges was lifting the oil from the oil tank to the boiler located in the house. The challenge presented itself as a 25m downhill gradient. The solution was the installation of a mechanism called an Oil Lifter, its role was to simply help the oil boiler lift the oil up through the oil line to the boiler. Simple solution, we thought.
The battle between Wheildon engineers and oil lifters began. It took several attempts involving the installation of three oil lifters, a new pump house and the re-location of the oil lifter onto the patio. Eventually, the problem of noise, air locks and continuous oil flow were finally overcome. We can't wait for our next challenge!